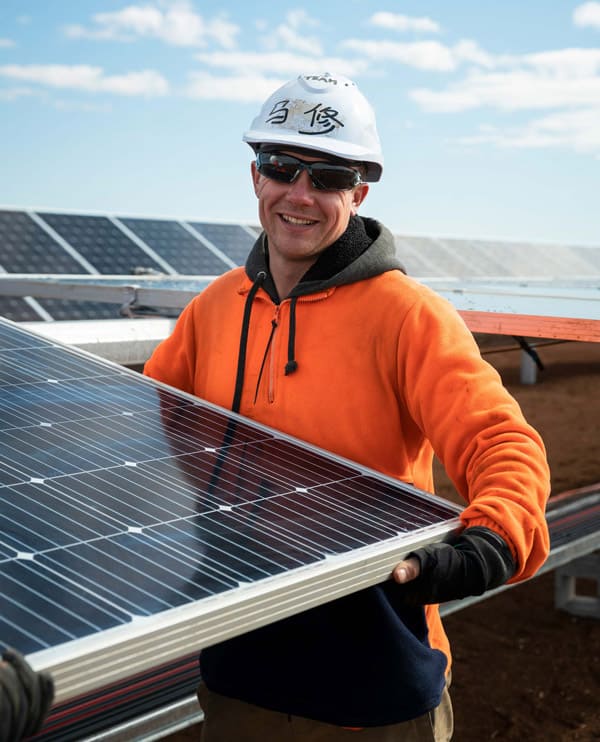 Due to the size of the project, we will need to construct the Zone in multiple stages.
This means the benefits of construction (more jobs, more people spending at local establishments, more opportunities for local businesses) last longer, which creates a sustained economic boost to the region.
We expect there will be 5 stages. There will be 3 stages for Goyder South, comprising: 
1200MW of wind generation
600MW of solar generation
900MW of battery storage
There will be wind generation at the 2 stages of Goyder North. 
Just 1 of these stages will be larger than the current largest renewable generator in Australia.
We will construct Goyder South first because it's close to Robertstown substation. This is where the power will connect to the grid.
When we construct Goyder North, a new transmission line will run from Goyder North to Goyder South.
Each stage will likely take 18-30 months to build. We hope to do this as a "roll out", so each new stage starts when the previous stage ends.