Combining wind, solar and storage
Neoen Australia
Contributing to South Australia's transition to clean energy
Sharing Benefits
Making a difference in South Australia's Mid North region
The project is near the towns of Burra and Robertstown in South Australia's Mid North region, approximately 2 hours' drive from Adelaide.
The Zone consists of 2 separate projects: Goyder North (North of Burra), and Goyder South (South of Burra).
The famous Goyder's Line of Rainfall runs through the middle of the site.
Click on areas of the map to learn more!
Goyder Renewables Zone is a large hybrid renewable energy project proposed for the area around Burra, in the Goyder region of South Australia. 
It's part of a new generation of projects that combine wind with solar and battery storage to provide renewable energy 24/7.
Wind turbines are tall structures that can capture stronger winds at higher altitudes. Turbines are generally 150-270m in height.
Solar farms are quiet, with the same solar panels you would place on your roof – there are just more of them.
Battery storage allows us to store the wind and solar energy and provide it to the grid whenever it's needed.
Significant annual income paid to local economy plus up to 40 ongoing jobs
Producing more than
8,000,000 MWh of renewable energy per year
Up to $1,000,000 per year
funding for local community initiatives and projects
The project will add a new layer of resilience to our community for the schools through to the cafes, the hotels, accommodation, mechanics, all those sorts of things, it's going to be a game changer for Burra.
Bill Gebhardt, Mayor, Regional Council of Goyder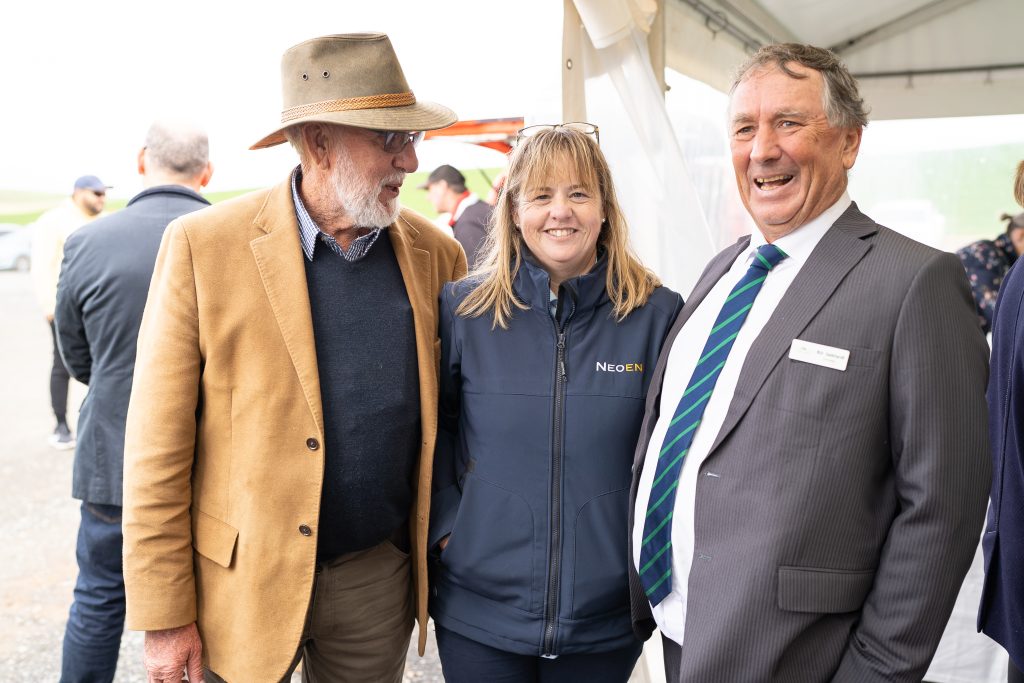 Fill in a community feedback survey to let us know what you think about the project near you.
Neoen has been contributing to Australia's energy transition with 100% renewable energy since 2012.
With a balanced portfolio of wind, solar and big battery projects, we are aiming to achieve 10 GW by 2030. We own and operate all of the projects we build (rather than developing them to be sold) and as long-term neighbours we are committed to sharing the benefits with surrounding communities.
This dedication to community and environment has made us a renewable energy developer of choice in Australia.