Combining wind, solar and storage
Neoen Australia
We own and operate SA's big battery
Sharing Benefits
Making a difference in local communities
Overhead Transmission Line (OTL) and Substation PRELIMINARY DOCUMENTATION (EPBC 2021/8959)
Neoen invites public comments on the Overhead Transmission Line (OTL) and Substation PRELIMINARY DOCUMENTATION (EPBC 2021/8959) before 5pm 18 May 2022.
Please click on the link below to access the documentation, or visit the news post for more information.
Goyder Renewables Zone is a large hybrid renewable energy project proposed for the area around Burra, in the Goyder region of South Australia. 
It's part of a new generation of projects that combine wind with solar and battery storage to provide renewable energy 24/7.
WIND
Wind turbines are tall structures that can capture stronger winds at higher altitudes. Turbines are generally 150-270m in height.
SOLAR
Solar farms are quiet, with the same solar panels you would place on your roof – there are just more of them.
BATTERY
Battery storage allows us to store the wind and solar energy and provide it to the grid whenever it's needed.
Significant annual income paid to local economy plus up to 40 ongoing jobs
Producing more than
8,000,000 MWh of renewable energy per year
Up to $1,000,000 per year
funding for local community initiatives and projects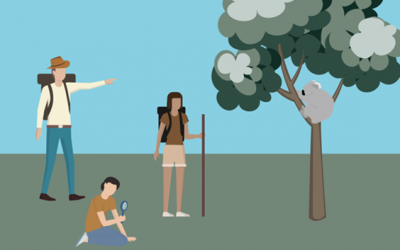 Publication of Preliminary Documentation under the Commonwealth EnvironmentProtection and Biodiversity Conservation Act 1999 (EPBC Act). The following notice is pursuant to section 95A(3) of the Environment Protection and Biodiversity ConservationAct 1999 (EPBC Act)....
read more
Find out some more details
Let us know what you think.
Neoen produce affordable reliable electricity from natural renewable sources such as the sun and wind.
With 12 years' experience behind us, our technologies are tried, tested and proven. Our South Australian Big Battery has been keeping the lights on in SA since 2017, and saved consumers over $116 million in 2019 alone !
We own and operate all of the projects we build (rather than developing them to be sold) and as long-term neighbours we are committed to sharing the benefits with surrounding communities.
This dedication to community and environment has made us a renewable energy developer of choice across Australia.