Goyder Renewables Zone will bring a range of benefits to Burra and surrounding areas.
Watch this video to see the benefits another Neoen project brought to communities in Wunghnu, Numurkah in regional Victoria.
community benefits program
We believe in sharing the benefits of renewable energies with the communities we operate in.
The Community Benefits Sharing Program will provide significant, meaningful benefits to communities around the Goyder Renewables Zone.
We have committed to $250,000 per annum, for funding the Goyder Community Benefits Program.
We can allocate funds to local community projects such as sports, clubs, tourism and heritage via a yearly grants process.
SUPPORTING LOCAL ARTS OR TOURISM
We can support local arts or tourism initiatives. On each of our projects we deliver a public artwork which celebrates local culture and renewable energy. 
ENVIRONMENT & BIODIVERSITY
We can provide support for any local conservation and biodiversity protection initiatives.
SUPPORTING EDUCATION & TRAINING


We can support local and regional education and training initiatives, such as scholarships for renewable energy engineering.
FIRST NATIONS FUNDING & OPPORTUNITIES
We can allocate funds to local First Nations community for heritage conservation and self determined initiatives.

Any particular local needs you'd like to see the project help out with?
In addition to this existing commitment, we will also provide an annual
funding under our Goyder North Community Benefit-Sharing Program.
NEIGHBOUR BENEFITS PROGRAM

Our neighbour benefit sharing program provides neighbours with an annual payment throughout the operations phase of the project (25-30 years). 
It is based on the number of turbines within certain distances of your house. 
The nearer the turbines are, the higher the amount. 
The final amount will depend on the wind turbine layout, which will be determined 
following the approval of the Development Application and in the construction period. 
The annual payments will begin once the project starts operating. 
Please note that the program does not prevent neighbours from expressing their views 
for or against the project, either privately or publicly at any time. 
Expected benefits for South Australia
In June 2020, Aurecon undertook an economic impact assessment of the expected economic benefits the project would deliver for South Australia and, in particular, the region of Yorke & Mid North Region.
Predicted Impact on SA's economy while it's being built
Predicted impact on SA's economy while it's operating
We applied for a grant to install a wind turbine & solar panel array at the school. The purpose was for the students to understand the different streams of energy production. It was a very simple application process.
Kristie Miller, Principal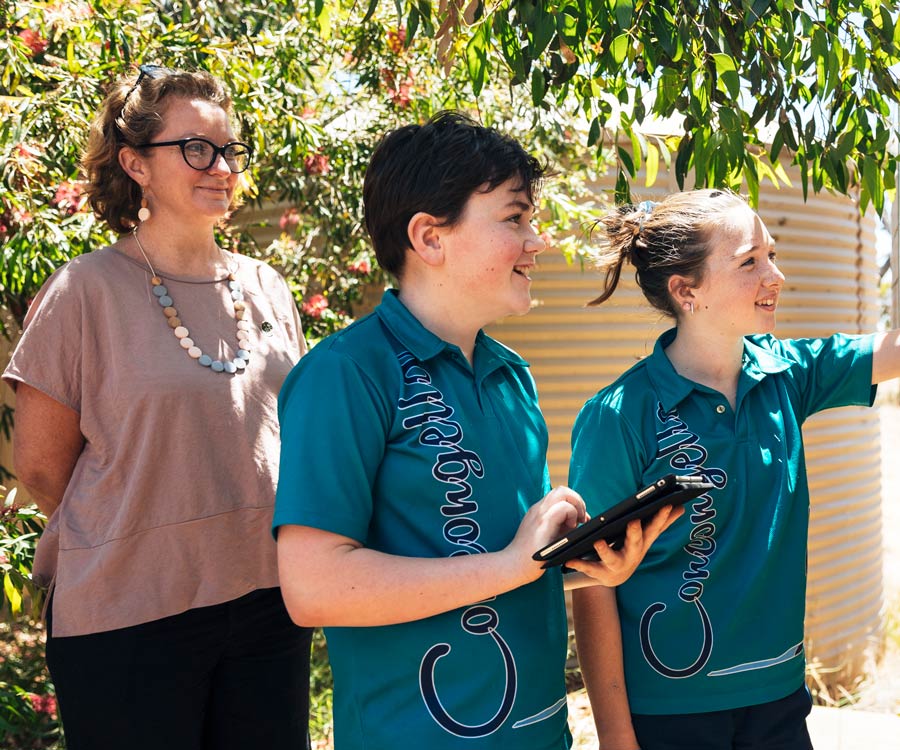 We try not to fly in workers from everywhere to help us complete our renewable energy projects.
Instead, we hire local people who know the land and have the skills and enthusiasm to support us during construction.
Our core team become regulars at local cafes and pubs, and we love to work with local suppliers who provide their products and services to help us over the life of the project.
Apply for advertised positions or sign up for updates on our jobs page.